Kinjo ~ My Neighborhood in Japan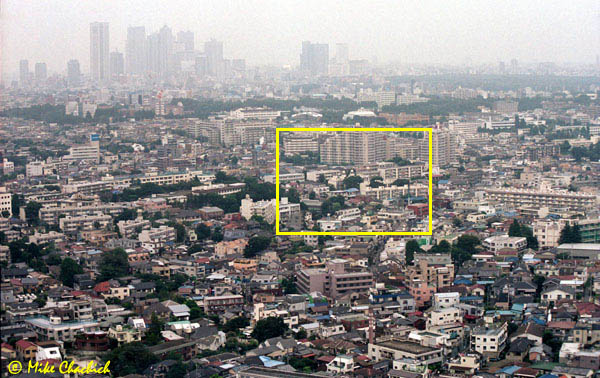 Above is a picture of my neighborhood in Setagaya Ward in Tokyo taken in August, 1998. As you can see it is extremely crowded here. Believe it or not, though, it really doesn't feel all that crowded. At least not as crowded as you might think by looking at this picture. The times you really feel the mass of humanity is when they all get together to ride the trains or you are in an area where people congregate. But in a residential neighborhood it's not unusual to find yourself walking alone on the street.
This picture was taken from the Carrot Tower in Sangenjaya. The tall buildings in the background are in Shinjuku. Some of the large expanses of greenery in the shot are from Komaba and Yoyogi Parks and Meiji Jingu Shrine. It took some time but I located my apartment among this concrete and tatami jungle. Click within the box above to "zoom" in further.
---
---