The Web's First Japanese Pizza Page
page 2
You asked for more... so here's more...
---
The Super Joker
"A Rare Beauty of a Seafood Pizza!"
Toppings: Shrimp, Squid, Octopus, Clam, Scallops, Smoked Salmon, Tuna, Onions, Green Pepper, Tomato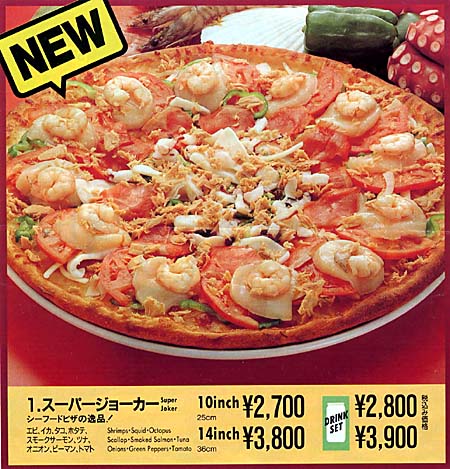 Trump's Veggie
"Fresh Vegetables in Greater Volume"
Toppings: Green Asparagus, Broccoli, Tomato, Mushrooms, Corn, Red Peppers, Green Peppers, Onions, Extra Cheese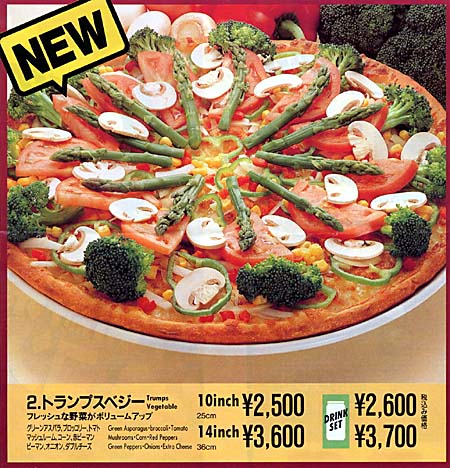 Note, the dollar-yen exchange rate has ranged from Y100 to Y120 per $1 in recent years.
Hence these generously-topped 10 inch and 14 inch pizzas pictured here cost over $20 and $30 respectively.
What's that you say? Not only aren't these weird but they are making you hungry?
Try page 3 and I'm sure there's something there you won't like.
---
---